Management Board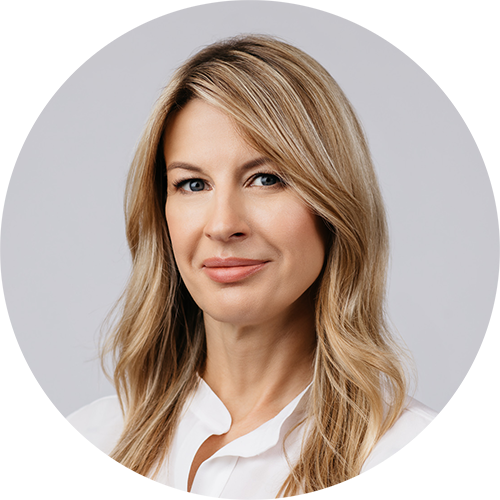 Maria Davydova
Chief Executive Officer
Born in 1974.
Since 2013, Maria Davydova has been working in Detsky Mir Group, having started as Director for Toys Assortment Procurement. In March 2015, the Company's Board of Directors appointed Maria Davydova member of the Management Board, Deputy CEO for Commercial Activities, and Head of Consumer Goods at the Commercial Directorate. During her seven years in management, Maria has helped bring Detsky Mir's market share in products for newborns and toys to 29.9 % and 51.3 %, respectively, making the Company a leading toy retailer in Russia. From 2006 to 2011, she was Commercial Director for exclusive contracts and private labels at NTS Gradient (gradient.ru), a leader in consumer goods distribution. Maria was directly involved in launching the Merries and Pigeon brands in the Russian market. From 2011 to 2013, she served as Commercial Director for Home and Recreation Products at Enter Svyaznoy where she worked her way from the Director of the Children's Goods business unit to the Director for Home and Recreation Products.
In 1998, she graduated from the Institute of Humanities majoring in Economics.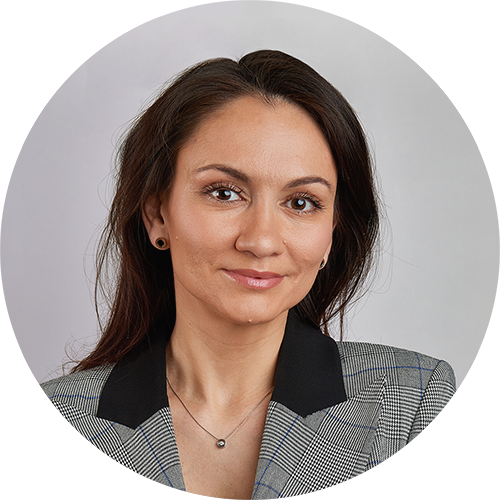 Elvira Kakurkina
Commercial Director for Consumer Goods
Born in 1982.
She joined Detsky Mir in 2017 as a project manager in the toys category and was later promoted to the head of the Newborn Products Department. In 2021, she was appointed Commercial Director of Detsky Mir in Kazakhstan and Belarus.
Between 2005 and 2017, she served at Auchan, where she worked her way up from store manager to the head of the procurement team for toys, stationery, sporting goods, and textiles.
In 2005, she graduated with a degree in organisational psychology from Lomonosov Moscow State University.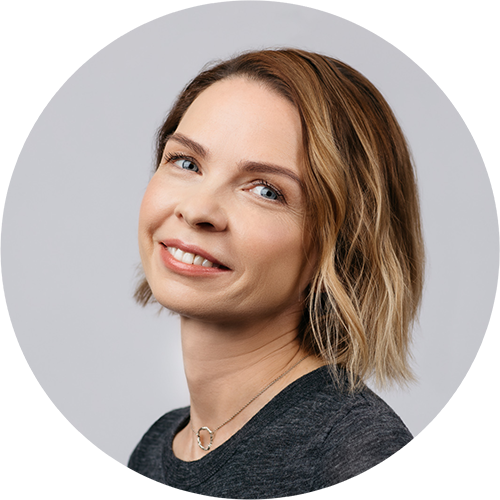 Maria Volodina
Commercial Director for Apparel and Footwear
Born in 1973.
She has been working in Detsky Mir Group since 2011. From 2010 to 2011, she was Head of Assortment Planning at SELA Corporation. From 2007 to 2010, she acted as Product Department Head at Kira Plastinina Style. From 2005 to 2007, she served as Head of Apparel and Accessories at Sport and Fashion Group (exclusive distributor of Reebok products in the CIS). From 2000 to 2005, she was Head of Apparel Wholesale and Retail at TJ Retail.
She graduated from the Moscow State University of Design and Technology majoring in Fashion Design, and from HSE University (National Research University — Higher School of Economics) majoring in Brand Management in Fashion Industry. She received an MBA in Strategic Management at Integral Plekhanov Business School.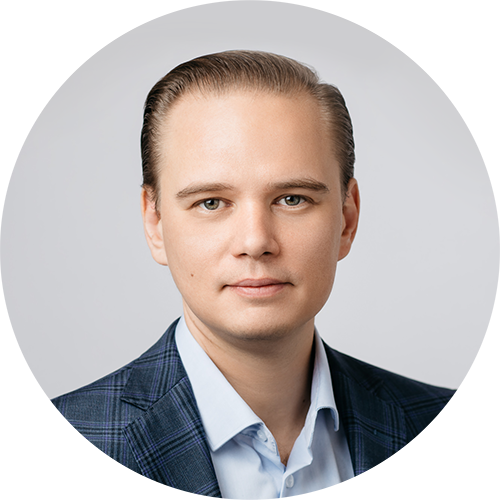 Artem Gubanov
Director for Real Estate and Development
Born in 1983.
Overall, he has ten years of experience with Detsky Mir Group. From 2014, he acted as Deputy Director and in 2015 he was appointed Director for Real Estate and Development. He has been working in retail since 2005. Throughout the years, he held various positions in real estate and development in Ramstore, Walmart International and Korablik.
He graduated from the departments of Law and Linguistics of Ulyanovsk State University.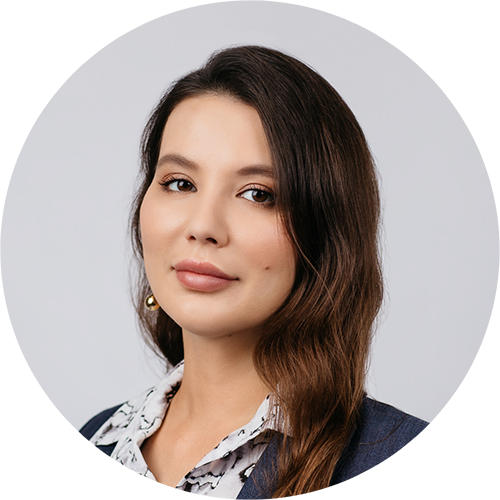 Anastasia Yaroshevskaya
HR Director
Born in 1984.
Since 2016, she has served as HR Director of Detsky Mir Group. From 2004 to 2007, she worked in retail and consulting companies as a training manager and a training and development manager. From 2008 to 2016, she worked in the Hoff furniture and home accessories retail chain where she was responsible for training and development, recruitment and onboarding, as well as compensations and benefits. She was promoted from a training manager to Deputy Head of HR. From 2015 to 2016, she was also engaged in a number of consulting projects with Talent Code.
In 2006, she graduated from the Moscow State University of Psychology and Education majoring in Social Psychology.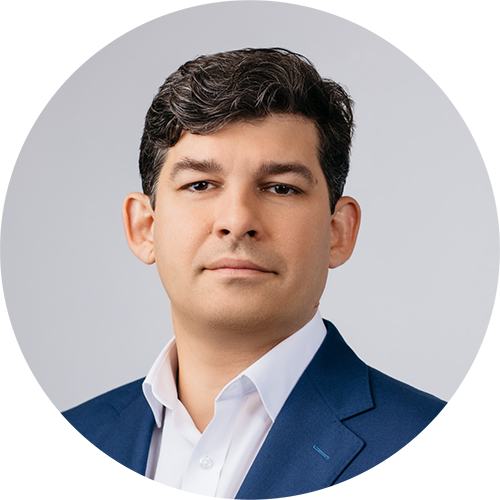 Pavel Pishchikov
Director for E-Commerce
Born in 1976.
He has been working in Detsky Mir since February. From 2011 to 2017, he served as E-Commerce Director in the Dochki-Sinochki retail chain. Under his leadership, the chain's online store was launched and later included in Russia's Top 100 online stores. From 2009 to 2011, he served as Commercial Director of the www.003.ru online store (X5 Retail Group). From 1996 to 2009, he held various managerial positions in wholesale and retail companies specializing in electronics.
In 1996, he graduated from the Department of Chemistry of Dnepropetrovsk State University.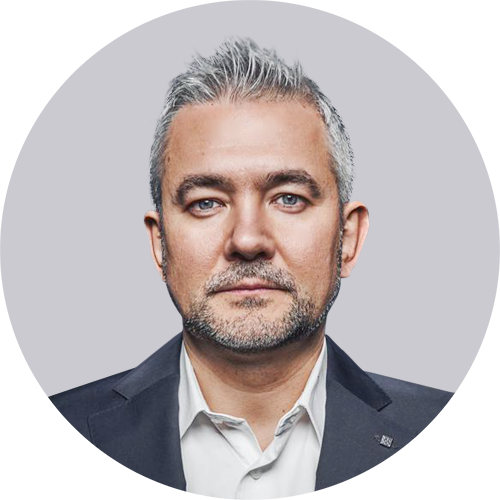 Andrey Osokin
Marketing Director
Born in 1976.
He has been working in Detsky Mir Group since 2021. Prior to joining Detsky Mir, he served as Marketing Director for Goods.ru (part of M.Video–Eldorado Group), where he greatly contributed to building the company brand and achieving its key business targets, all while getting the Marketing Department off the ground. Mr. Osokin previously held a number of senior positions at Otto Group Russia, Baon-Desam and Unitex, where he developed e-commerce, as well as strategic and brand communications.
Andrey Osokin graduated from the Moscow Aviation Institute (National Research University) and the RMA business school, having studied Internet Business Management.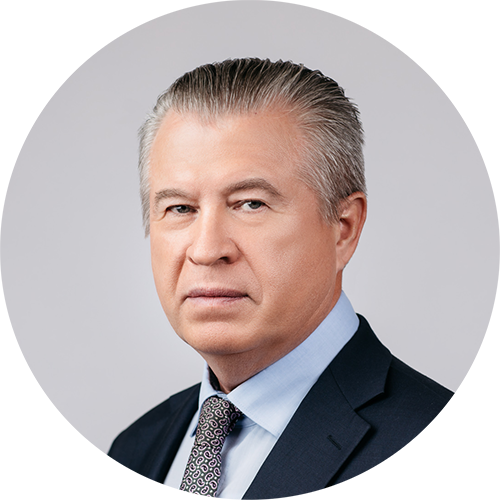 Vladimir Ilmetov
Security Director
Born in 1958.
He has been working in Detsky Mir Group since 2014. Prior to that, from 2010 to 2014, he had served as Senior Vice President — Head of Security at Moscow Bank for Reconstruction and Development. In 2009, he was Deputy Director at OGK-3. In 2008, he worked at the Presidential Executive Office at the executive office of the Presidential Plenipotentiary Envoy to the Far Eastern Federal District, and later served as Deputy Presidential Plenipotentiary Envoy to the Far Eastern Federal District. From 2005 to 2008, he was Vice President at Novikombank. He also worked for Russian embassies in Costa Rica, Cuba and Brazil.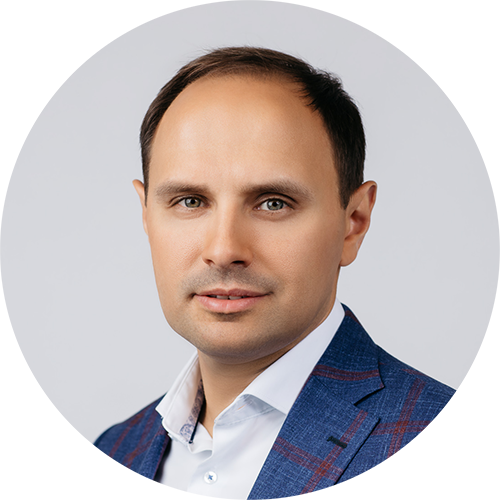 Denis Gurov
Director of Logistics
Born in 1981.
Denis has over 16 years of retail and logistics experience. Before joining Detsky Mir, he led the logistics function at Dixy Group, where he was responsible for managing eight distribution centers and an in-house delivery service. Prior to that, Denis was in charge of logistics at Pharmacy Chain 36.6, where he launched an automated line project to considerably cut the chain's logistics costs. Denis started his professional career at the leader of the logistics industry both in Russia and globally, the international express freight and document delivery company DHL, where he organized and launched a warehouse from scratch.
He graduated from Moscow State Social University with a degree in Finance and Credit in 2006.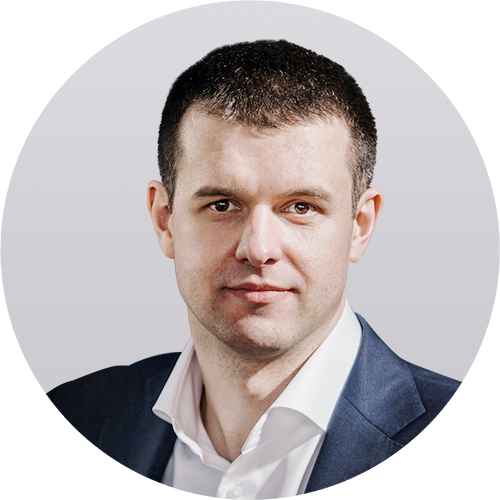 Nikolay Ermakov
Chief Technical Officer
Born in 1980.
Nikolay brings more than 16 years of experience in information technology, digital transformation and product development. Prior to joining Detsky Mir, he worked at X5 Retail Group, where he built several dozen cross-functional teams and introduced Agile product development. During his tenure with X5 Retail Group, Nikolay improved SLA for critical business systems, established centers of excellence in technology, reduced reliance on outsourcing, as well as introduced DevOps practices for development teams and set up from scratch a development center at Innopolis (Republic of Tatarstan), building a strong team. Before that, he held roles as director of software development at Gett and Rambler & Co.
In 2004, he graduated with high honors in Computer Software Engineering from Moscow's National University of Science and Technology (MISiS). He is currently completing his Executive MBA at the IMD Business School, Switzerland.